Tour Packages
Waterfall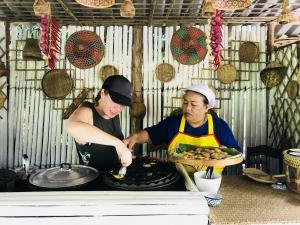 E5 Full day RAFTING with WATER FALL
This program is properly for person who want to enjoy with Rafting and Waterfall. Moreover,Let's get the cookery class. Making KANOM – KLOK, the traditional thai dessert by yourself....
2,500
THB
Elephant Care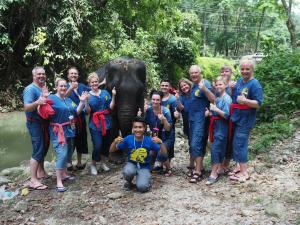 E1 ELEPHANT CARE
Changing cloth to be a mahout and training a basic of elephant training course. Enjoy learning a basic of elephant training course....
2,800
THB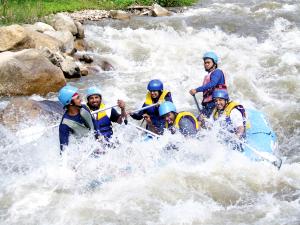 E2 ELEPHANT CARE with Rafting 5 km.
This elephant care program is a full day tour with fun and exciting. The Customer will have the opportunity to take care, touch and communicate with the elephants closely...
3,000
THB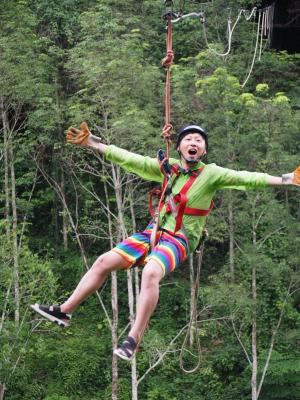 E3 FULL PROGRAM with ELEPHANT CARE
This program is a full activity with elephant care and adventure activities. Enjoy with making food, bathing with elephant and also excited with Rafting, ATV, Rope Bridge and flying fox as well....
3,600
THB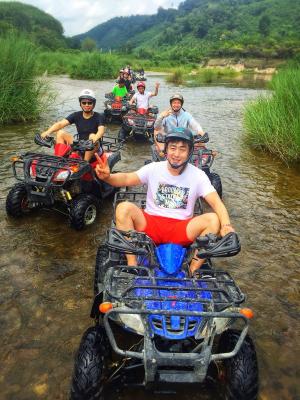 E4 Elephant Care with ATV
This program is suit for one who love thrilling with ATV and Rafting. Moreover, you can enjoy with elephant care by making food and bathing with elephant. ...
4,200
THB